Order Management System
Uniquely designed to move commodities with comprehensive traceability.
Our OMS seamlessly takes care of your entire buying and selling ordering processes.
Reserva helps you connect transactions, calculate margins, execute deliveries and more.
Reserva's OMS is ideal for brokers, shippers, and wholesalers looking for an efficient way to handle orders while keeping their accounting elsewhere
Purchasing & Receiving
Purchase Orders

Receiving / Lotting

Expense tracking

Grower accounting

Liquidations
Sales & Shipping
Sales Orders

Bill of ladings

Reserving inventory

Price lists

Food safety/recalls
Invoicing & Payments
Create invoices

Create Payments

Issue Credit Notes

Simple AP and AR

Manage Credit Limits
Quotes, Sales Orders and Pricesheets
Create quotes on the fly. You and your customer can interact over the same document electronically using the Portal, going back and forth until both parties are ready to confirm the transaction
Shipping Documents 
The Shipping tab makes it easy to print shipping documents such as Bills of Lading and Customs Manifests. You can specify and negotiate advanced shipping terms prior to confirming the order.
Purchase Management
Easily creates POs and send them via email to your suppliers. Purchase Orders will automatically create Warehouse receiving documents as well as Accounting invoices, saving you time and keeping everything connected.
Integrated Sourcing and Fulfillment
Get business done faster with the right tools to improve your workflow.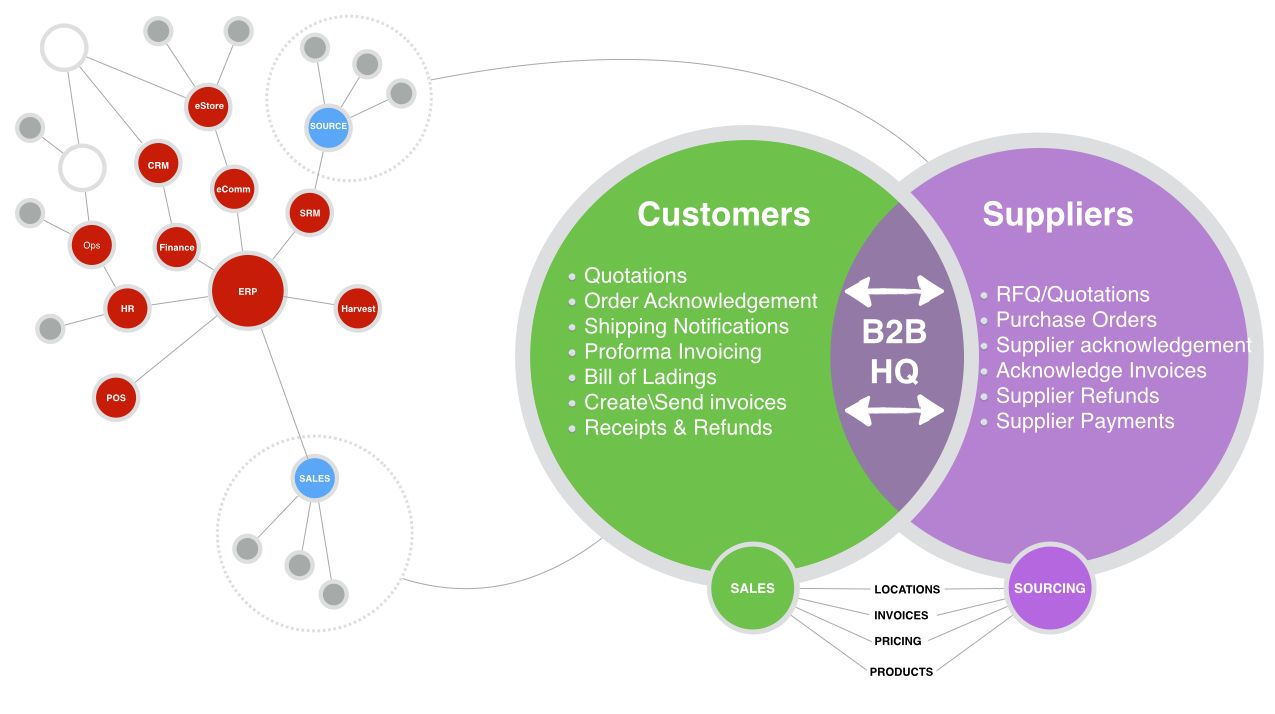 Warehouse
Operations
Management
The majority of our customers have zero inventory. But they still need to see where products came from and where they went. Our online Warehouse lets them visualize their logistics in real time.